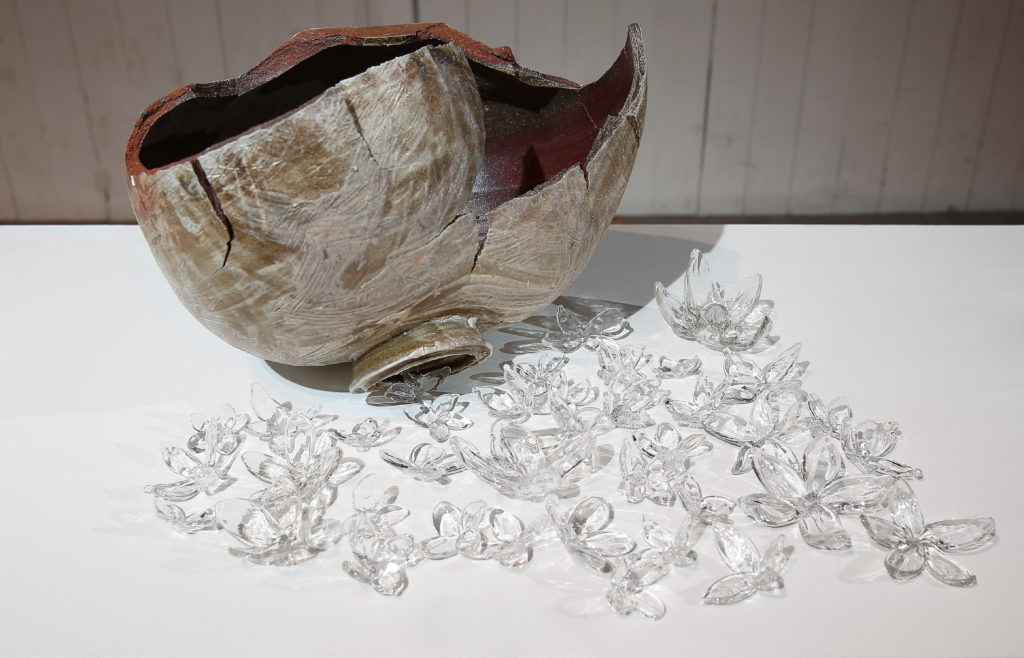 (2019)
Sculpted glass, North Carolina local clay and slips.

Collaborative piece made with S. Shatrov, ceramicist.
An accident. The shell cracks, splits open. Beyond catastrophy, Beauty… the beautifully broken. Revealing treasures to be harvested, if only paid attention to. A shimmering bloom.
Part of the STARworks public collection. Find out more about this amazing center for arts here.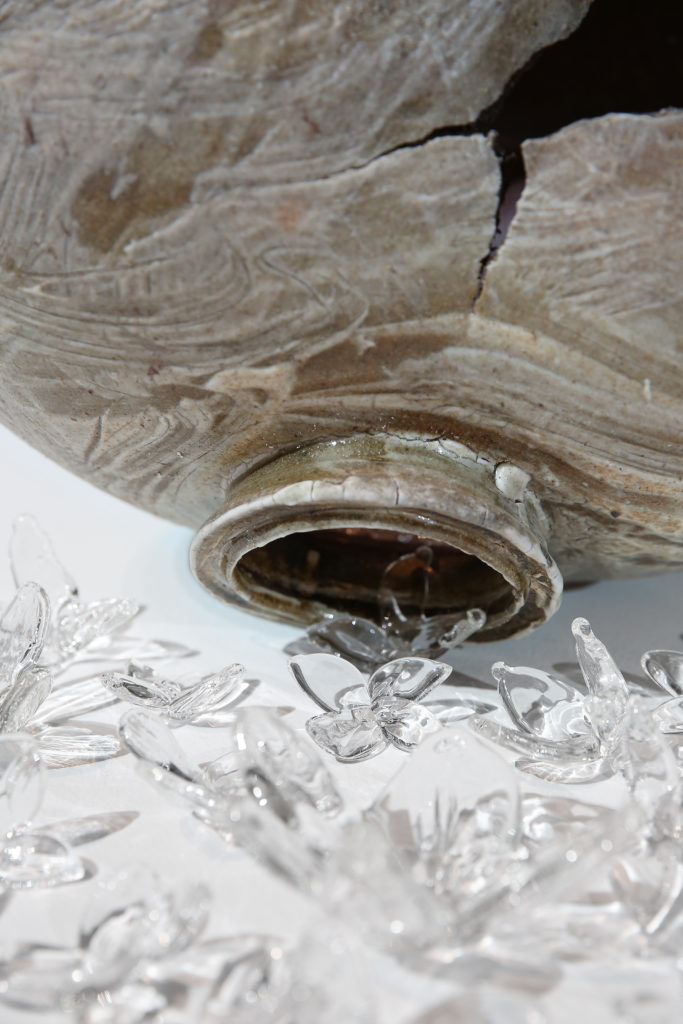 *
Verre sculpté à chaud, céramique et émaux issu de Caroline du Nord.
Pièce réalisée en collaboration avec S.Shatrov, céramiste.
L'accident. La carapace craque, se fend. Au-delà de la catastrophe, la Beauté. Magnifiquement brisée. Et les trésors qu'elle peut offir, si l'on veut bien leur prêter attention. Éclosion scintillante.
Cette pièce fait partie de la collection publique de STARworks. Pour en savoir plus sur cet incroyable centre d'art, cliquez ici.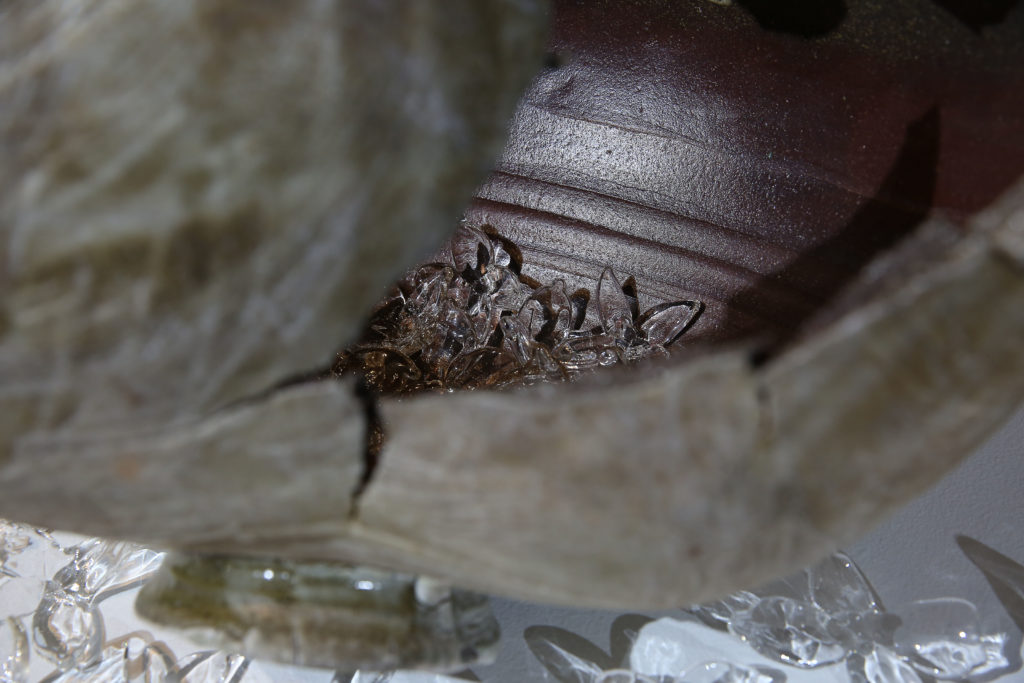 Awakening©Galla Theodosis & Sergei Shatrov