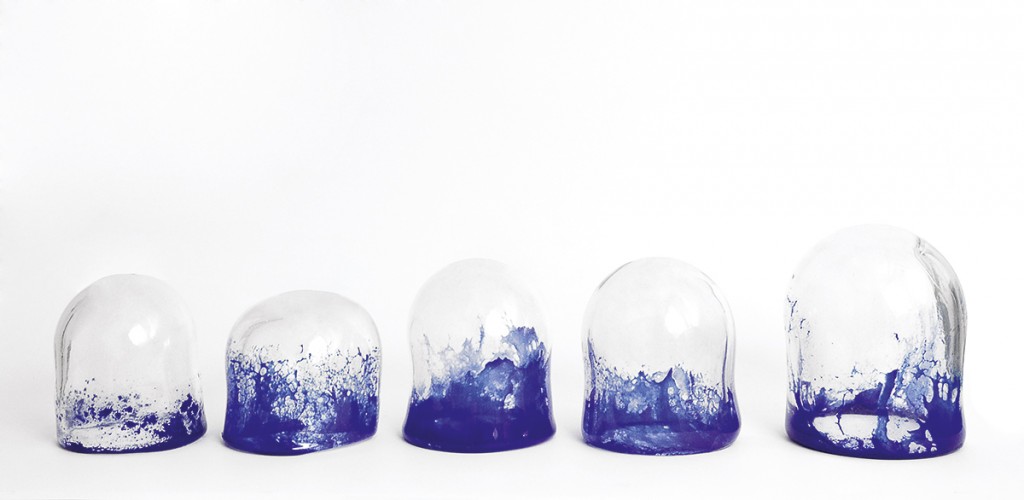 (2013) Five domes
Variable dimensions, free hand blown cristal
Glass blowing is a very intense experience during which the material reveals its inner energy.
Rendring this relation to the matter, which originates the final outcome is one the main difficulties of this craft.The qualities which bring glass to life tend to close up once cold.
This series is an attemps to preserve an idea of this movement.
∗
Cinq cloches, cristal soufflé.
Le soufflage du verre ou du cristal est une expérience intense durant laquelle la matière révèle son énergie. Restituer le corps à corps qui génère la forme finale est l'une des difficultés propres à ce matériau, dont les qualités qui l'animent tendent à se refermer une fois froid.
Cette série constitue une tentative de préserver une idée de ce mouvement.