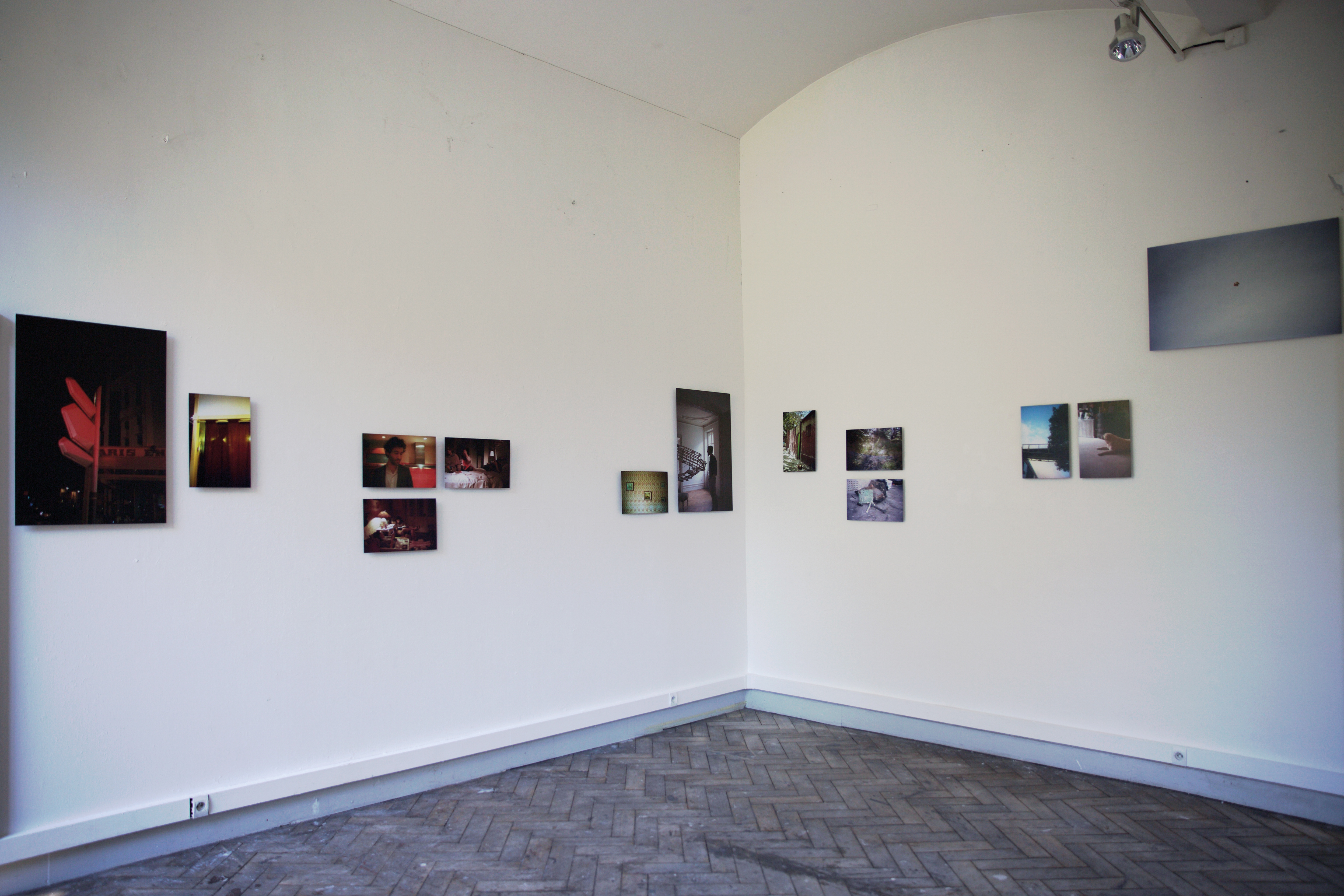 Silver photography & Digital printing
Small format 26,5 x 40 cm / Big Format 53 x 80 cm
A diary filled with photographic notes. Nothing spectacular, the mind wanders through everyday life and its suspended moments, moments of vacuity. My images capture these ordinary moments where time seems to be suspended wether we are alone in a desert place or even surrounded by close ones in a warm interior.
These pictures work independently but they can also be displayed as an installation. This way a loose, fragmented story  arises.
∗
Photographie argentique, impression jet d'encre sur Dibond
Petit format 26,5 x 40 cm / Grand Format 53 x 80 cm
Un journal rempli de notes photographiques. Rien de spectaculaire, l'esprit divague à travers le quotidien et les moments de suspens, de vacuité.
Chacune de ces photographies parle de l'un de ces instants ordinaires où le temps semble suspendu, que l'on soit seul dans un extérieur désert ou même entouré, dans un intérieur chaleureux.
Ces images sont indépendantes, mais elles peuvent également être montrées sous forme d'installation. Elles laissent alors la possiblités de s'inventer une narration fragmentée, flottante.