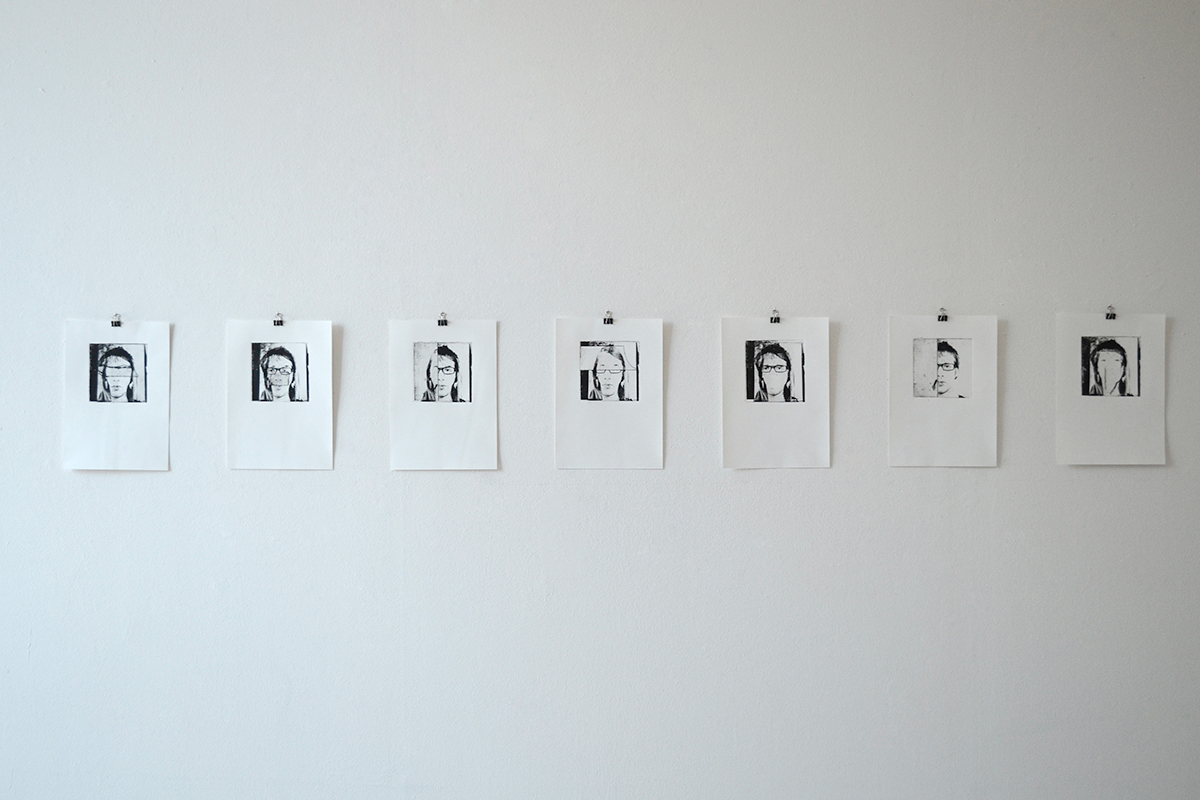 (2012) Aqua-fortis, series of seven monotypes
Sharing the same living space with others influences the self. Habits and reactions change and adapt. This series explore this feeling through mixed portraits of flatmates printed in seven aqua-fortis monotypes.
∗
Eau-forte, série de sept monotypes
Partager un lieu de vie influence la personnalité de ceux qui y cohabitent. Les habitudes et les réactions se modifient, s'adaptent. Cette série explore ce sentiment à travers une série de portraits de colocataires recomposés à partir de différents éléments des visages de chacun.