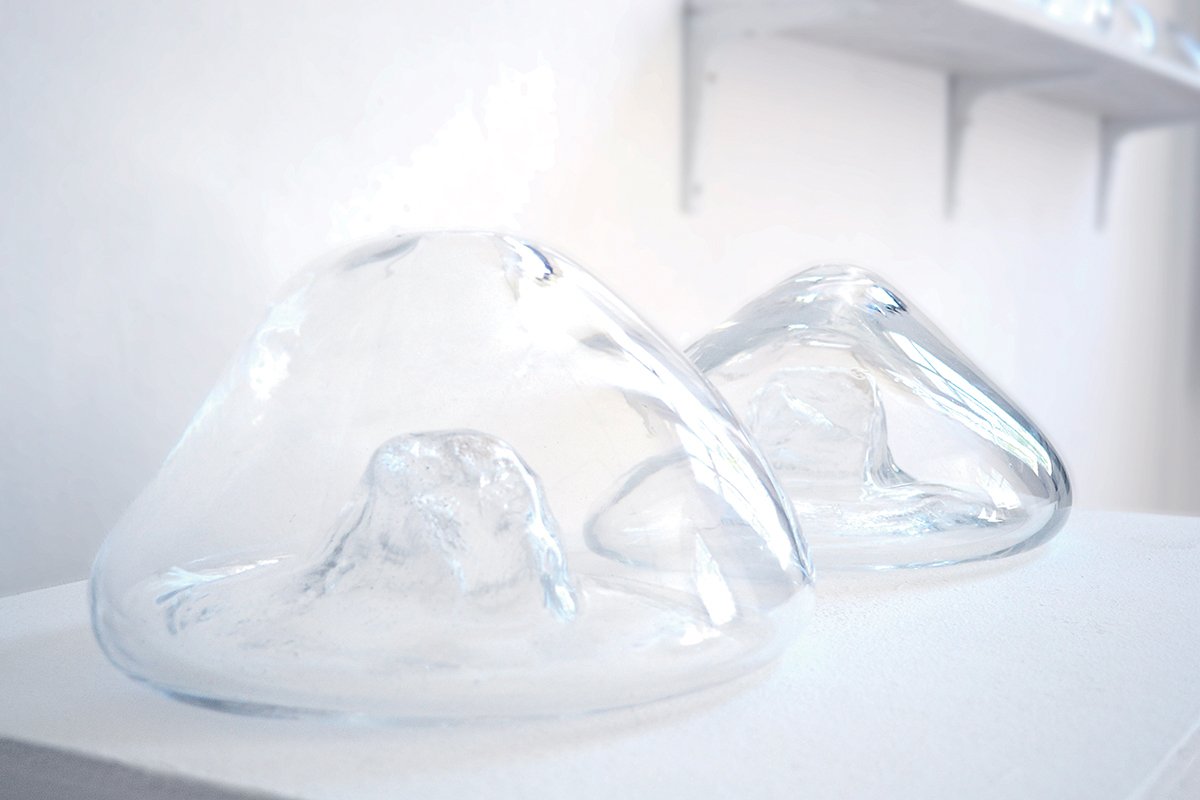 » We're just two lost souls
Swimming in a fish bowl,
Year after year,
Running over the same old ground.
What have we found?
The same old fears… »*
(2013) Variable dimensions, free hand blown cristal
This group of five small sized pieces and two large ones function as visual metaphors, also very close to the notion of Vanitas. The stone is at the same time protected inside the bubble, and trapped in a claustrophobic environment. In the end, the actual stone is not even preserved, only its shape subsists. An attempt to capture the memory of a shape which becomes a precious, yet fragile, shell.
∗
Ces pièces fonctionnent comme objets symboliques: la forme de pierre, visible à l'intérieur de chaque bulle, est à la fois protégée et prisonnière d'un environnement clôt.
Finalement, ce n'est pas la pierre en elle-même qui est préservée, seule son empreinte subsiste. Ou comment la tentative de saisir le souvenir d'une forme devient la matière d'une enveloppe, précieuse et fragile à la fois.
* Extraits de Wish You Were Here, Pink Floyd