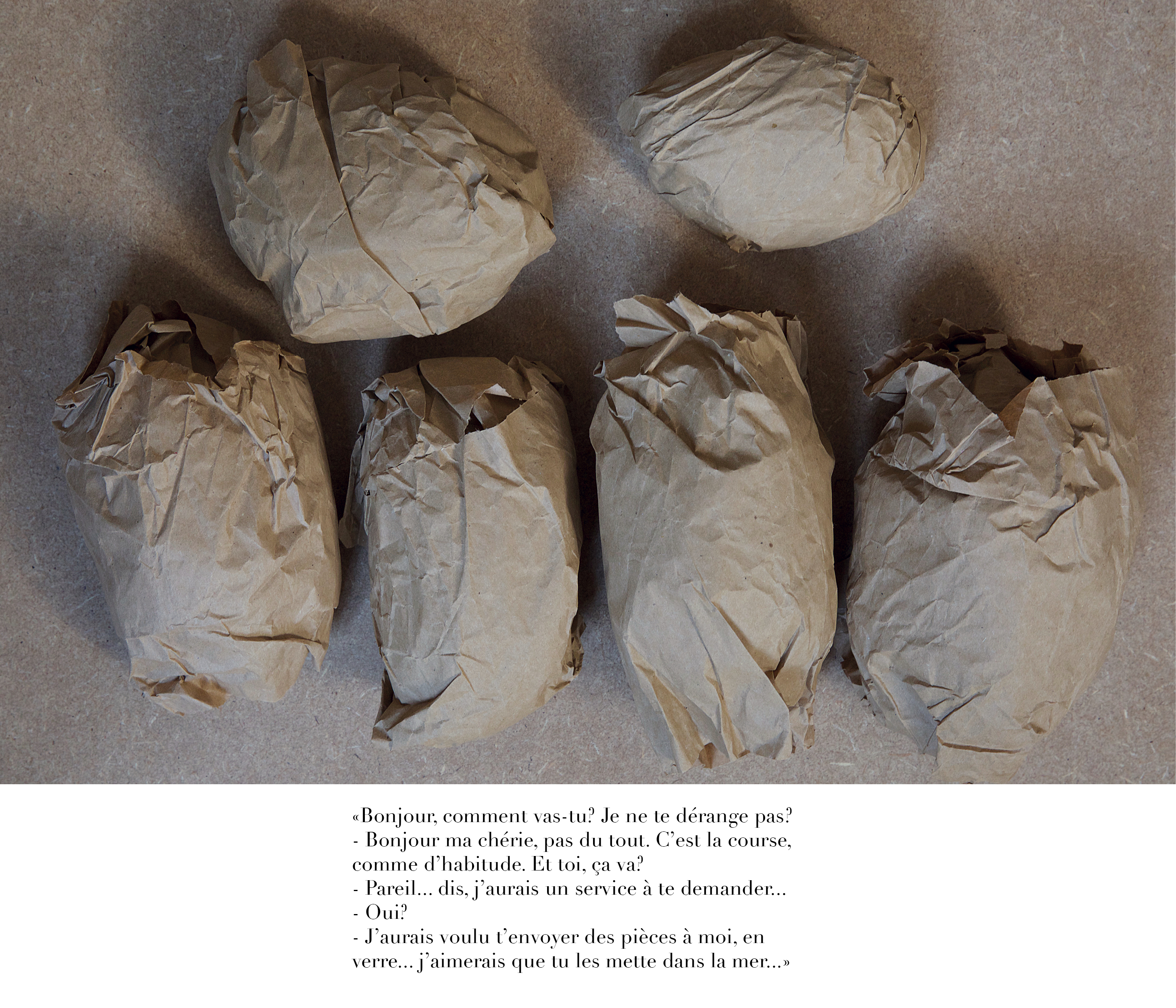 Before sending, five wrapped up glass cairns and conversation excerpt.                                                                                                                               (Work in progress) Float glass cut, glued and immersed.
Immersing the hatchet. Getting rid of the pointy pebbles stuck to the bottom of shoes. Allowing them to sink away, and letting time and the sea polish their cracks, their sharp edges. A time to let go.
The immersion of these pieces, sharp shingles, made out of layers of glass, generates an evolutive cartography which retraces the movements of my family tales toward a personal story, between reality and fiction.
The exact coordinates of the cairns' location will be provided to the public upon request so that he can dive and discover the markers.
∗
Avant l'envoi, cinq cairns emballés et extrait de conversation.                                                                                                                                             (2015 – Travail en cours) Verre à vitre coupé, collé puis immergé.
Immerger la hache de guerre. Lâcher du lest et les cailloux saillants coincés dans les chaussures. Les mettre à l'eau, et laisser le temps et la mer en polir les cassures, les tranches coupantes. L'âge de laisser couler.
L'immersion de ces pièces, galets tranchants reconstitués en verre couche après couche, donne lieu a une cartographie progressive qui relie ces différents points d'attaches entre le paysage et le récit personnel.
Les coordonnées géographiques exactes seront divulguées au public sur demande afin qu'il puisse à son tour s'immerger pour découvrir les cairns.