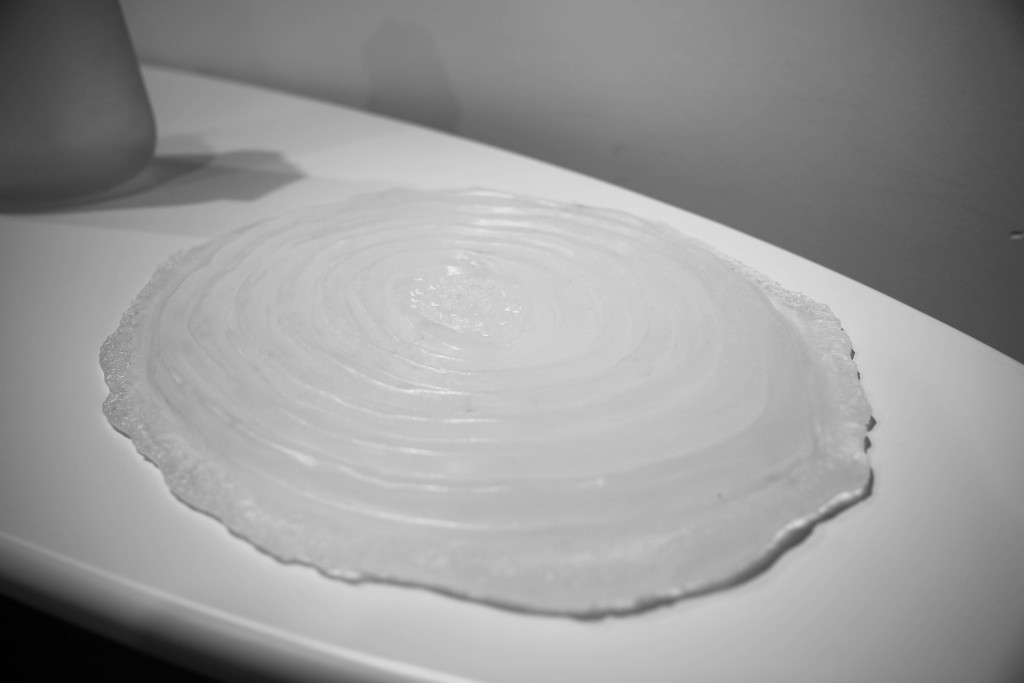 (2014-2015)
Cast glass prototype created in collaboration with N. Moretti, glass-master, and acquired by the Museo del Vetro, Murano.
This piece was created as a prototype for a larger sculpture, at the occasion of the European Glass Contest launched by Consorzio Promovetro Murano, in partnership with several European museum and glass studios.
It is inspired by one of the most striking phenomenon when visiting Venice : the Acqua alta. Somewhere, between its sumptuous heritage and the present day, the spectacular city gets threatened by the very element that constitutes its beauty.
The Acqua Alta is a powerful metaphor. It speaks not only of Venice, or its legendary glass technics, but also of the Arts and even more, of life in general.