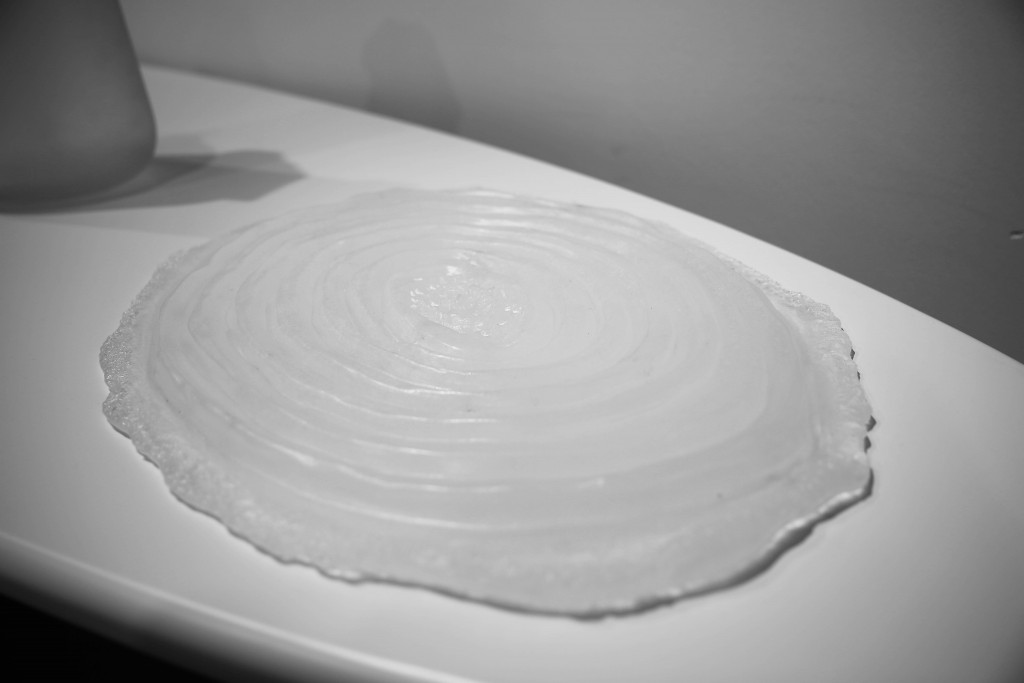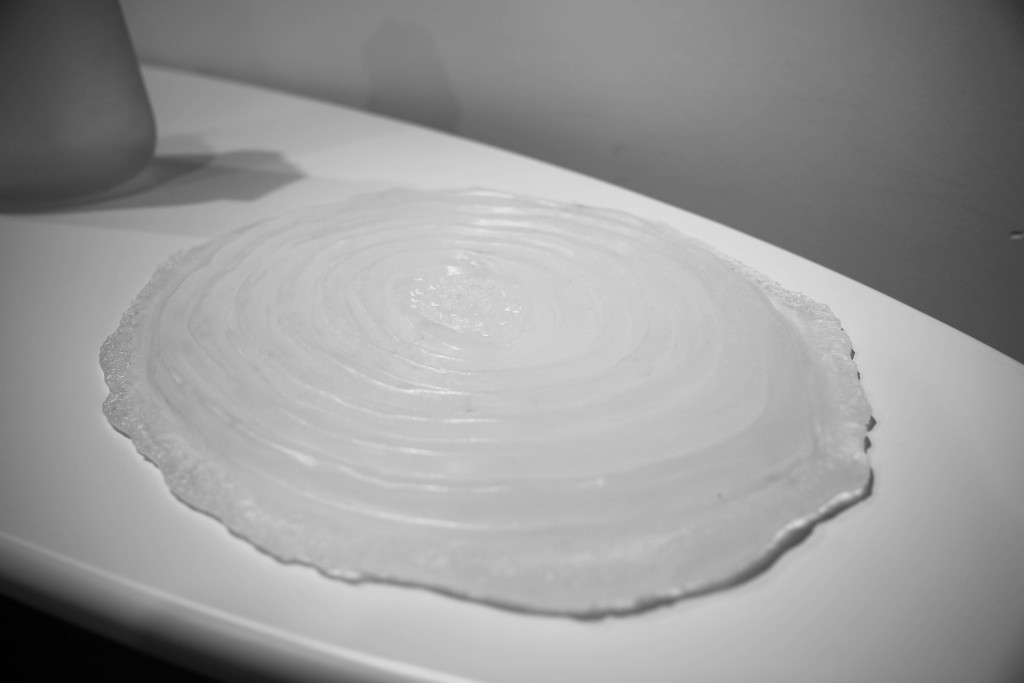 Pâte de verre prototype created in collaboration with N. Moretti, glass-master.
Dimensions 50cm x 70 cm x 5cm
Part of the permanent collection of Museo del Vetro, Murano.
(2014 – 2015)
This piece, Acqua Alta, has been created at the occasion of the European Glass Contest launched by Consorzio Promovetro Murano in partnership with several European museum and hot shops.
My project is inspired by one of the most striking phenomenon when visiting Venice. Somewhere, between its somptuous heritage and present day, the city seems to go down under the water; spectacular, yet threatened by its very beauty.
Acqua Alta is a powerful metaphor, not only of Venice, or its legendray glass technics, but also of the Arts and even more, of life in general.
∗
Prototype en pâte de verre réalisé en collaboration avec N. Moretti, maître-verrier, acquis par le Musée du Verre de Murano.
Cette pièce a été réalisée à l'occasion de l'appel à projet European Glass Contest lancé par le Consorzio Promovetro Murano en partenariat avec de nombreux musées et ateliers de soufflage européens.
Mon projet s'inspire d'un phénomène qui a profondément marqué ma perception de Venise: l'Acqua Alta. Quelque part entre son somptueux héritage et le présent, la ville semble sombrer sous les eaux; grandiose, et menacée par cela – même qui fait sa beauté.
L'Acqua Alta est une puissante métaphore, non seulement de Venise, ou de ses techniques légendaires  d'arts verriers,
mais de l'Art et même de la vie en général.