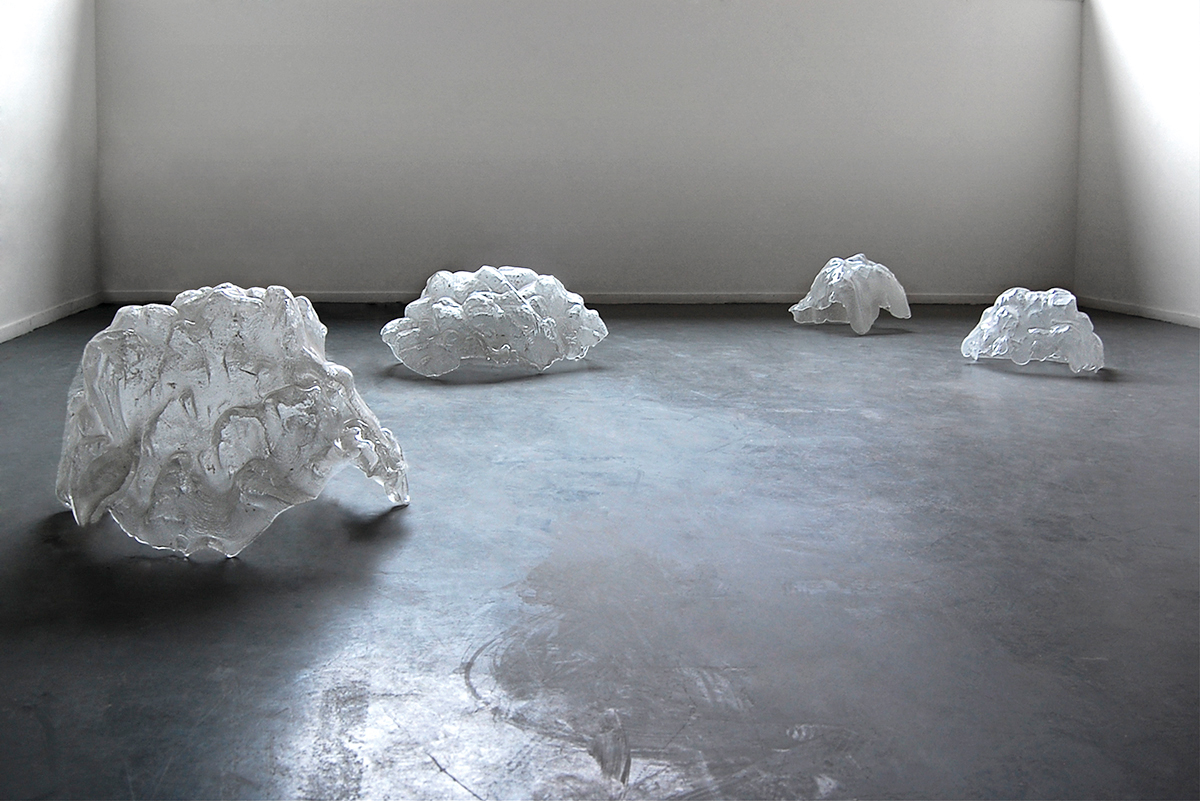 Dimensions variables, five slummed cristal pieces
This installation adapts so as to create a space between its different elements, which, together, act as reminder of the ephemeral around us. Even though their shape evokes the strength of rocks, the material alludes to the fluidity of water and in the end remains fragile. These pieces are Vanitas of the precious things we cherish but can never fully grasp : our memories.
∗
Cinq éléments en cristal thermoformé, chaque élément env. 50 x 50 x 50 cm
Investir l'espace. Les éléments – métaphores visuelles sont autant de Vanités qui répondent au sentiment qui survient lors de la perte d'un être cher: qu'est ce qui est solide? Fragile?
La tension entre les formes évoquant la roche, le matériau — le cristal —  associé aux notions de  fragilité et de préciosité, et la texture proche de la glace ou de l'eau, matérialise cette perte de repères.
Un paysage instable, comme la mémoire qui tente de lui donner forme.